Emotional Wellbeing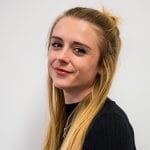 My name's Lisa and I'm the Assistant Psychologist for Phoenix House, Park House and Sevenhills Academy. I also work with Young Minds Matter (formerly CAMHS), and before that I was a youth worker delivering preventative mental health work in schools. My passion for mental health runs through my qualifications, and after gaining my Masters degree in Development and Psychopathology, I was able to transfer this into my work life.
Childhood and adolescence are periods were mental health problems may develop. This also makes them key times to prevent these difficulties, and the school is a unique resource to help achieve this. (Weare & Nind, 2011)
Everyone has mental health, and it's key to make sure we look after our mental health.
The whole school approach includes support for everyone. The National Children's Bureau describe the whole school approach to social, emotional and mental health as:
"Support for students and staff, working across the curriculum and involving pupils, governors and parents. It means provision for developing the wellbeing and resilience of everyone and targeted support for those who have mental health problems by working with health partners. This can only happen with senior leadership commitment, staff development and a supportive culture".
Phoenix Park Academy and Sevenhills Academy fully take on this challenge, and have created a workplace and place of education where both staff and young people's mental health is supported.
To support our students with their Social, Emotional and Mental Health (SEMH) we offer them support internally, through:
1:1 support sessions;
Lego therapy;
Seasons for Change Bereavement groups;
1:1 PSHE lessons;
Dealing with Anger.
We also work alongside other agencies to ensure that our young people are receiving the best possible help. This includes:
Play therapists;
Therapy dog;
CAMHS;
School Nurse;
Early intervention and psychosis team;
Young carers;
YOS (Youth Offending Service);
Mable Speech and Language Therapy;
Foundations.
If you attend one of our settings and would like support with your SEMH, please book a meeting through SEMHbooking@phoenixpark.academy or  SEMHbooking@sevenhills.academy
I also want to encourage you to explore MindSpace which is a safe space for young people to discuss their mental wellbeing. Please click on the logo to find out more: